Company Profile
Goalserve was founded by Mads Moller in August 2005 to provide custom sports data distribution for the growing marketplace of interactive sports web sites, mobile application, and other digital sports platforms. Our methodology is simple and straightforward: We give our clients easy insight into the process during the design and development phases. We have a no-nonsense, common sense approach to data distribution and customization. We explore, discover, and commit our team to the client's needs.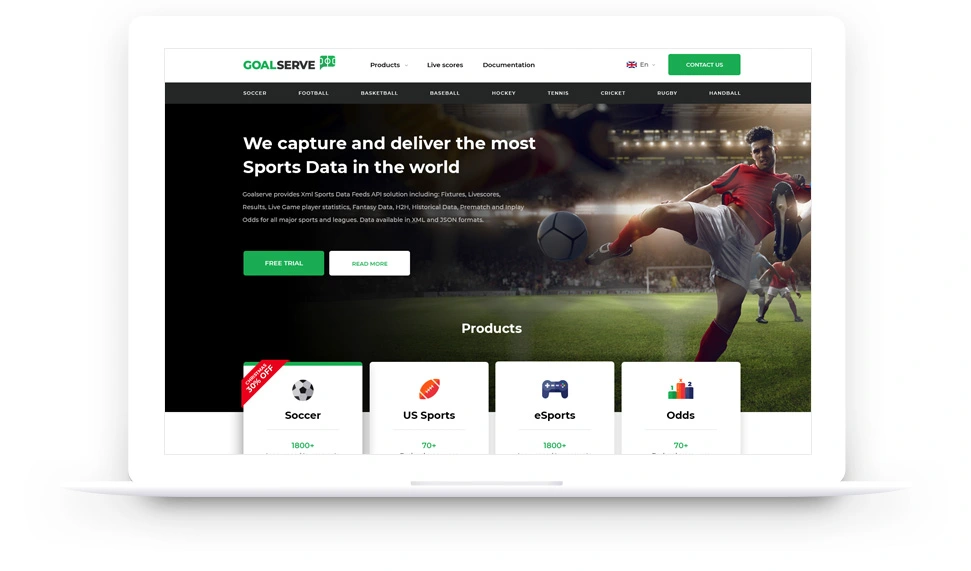 Unique Team
Goalserve isn't your typical organization. We are sports lovers and IT professionals. With a staff of over twenty professionals, we have the ability to dedicate an entire team of specialized individuals to each of project. Our size allows us to remain nimble in an ever-evolving and expanding environment, while our skills set us apart from our competitors. We offer a unique value proposition in our current market place in that our industry is a relatively young one, and we remain leaders amongst our peers with the services and capabilities that we provide.
Serving Clients Worldwide
We serve clients worldwide through our 3 independent datacenters in USA, Europe and India, Data and Production operations in Italy, India and Ukraine, with sales offices in Houston.
A Unique Sports Data Distribution Company
As a full service sports data distribution firm, we offer a wide range of services, including data delivery to any information architecture and platform. Our breadth of services and our fifteen year record of success set us apart from other sports data aggregation and distribution companies.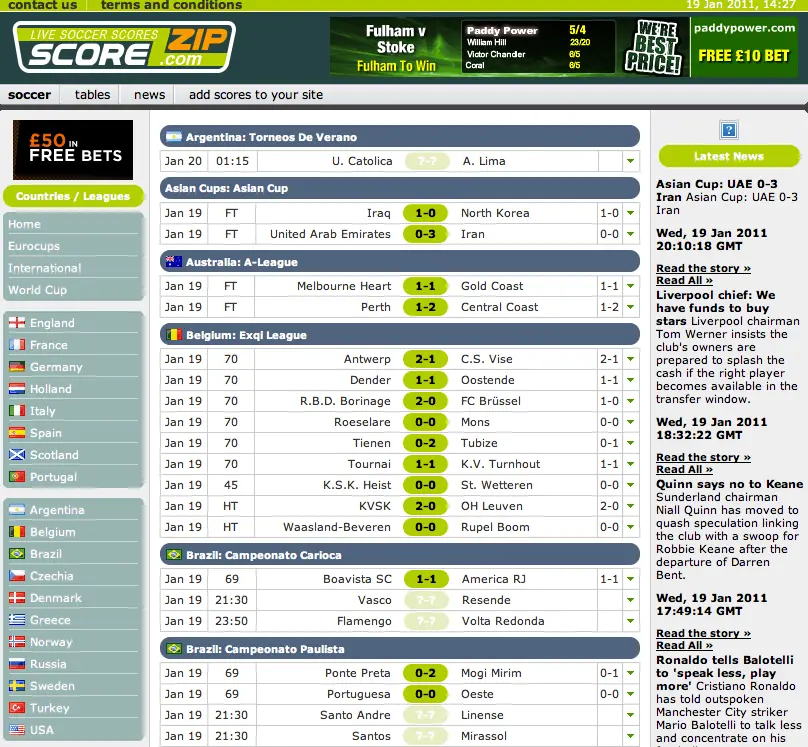 Sports and Services Offered
Data Formats
Goalserve deliver data in any data format. Our primary format was XML, but we deliver in XML/JSON more depending on the client needs. We also provide the ability to retrieve our data in a number of ways HTTP, Sockets, FTP, and PUSH technologies. Our data integrates with any existing system and platform. We support .NET, PHP, Perl, Cold Fusion and many more as well as MS SLQ, MySQL, Oracle, Interbase etc.
Languages
English, Spanish, Chinese, Hindi, Arabic, Bengali, Russian, Portuguese, Japanese, German, French, Panjabi, Javanese, Bihari, Italian, Korean, Telugu, Tamil, Marathi, Vietnamese and many more.
Discover
During the discovery stage, we meet with key stakeholders to define a uniform starting point for data delivery. We will through this process identity the client needs it terms of sports needed as well as data for each sport and delivery format.
Define
The most pivotal step in the process, we define and gather the requirements that drive the entire engagement. These include current and future stated business processes, business requirements and functional requirements. It's an important distinction that Goalserve is technologically and functionally agnostic. We let your business requirements drive the technology, rather than allowing technology to limit the client's options.
Customize
We ensure that our data is matching your needs and requirements. We deliver data in the format and in the languages that your business needs. We can add additional data to any feed.
Deliver
There is constant interaction between your team and ours throughout the project, but most essentially during delivery. We ensure clients that requirements are met.
Behind the Scenes
Goalserve has assembled a fine team of sports professional, and IT and business professionals. Our people are the backbone of our business and ensure that we deliver a high quality sports data output daily. Minute by minute. 24/7/365. Our data is our heartbeat. Every day at Goalserve is different and exciting. Our team has the ability to deliver first class data feeds, and we love it. We make sure that with every project, what is 'underneath the hood' is just as beautiful as what meets the eye.
For Inquiries
Support
support@goalserve.com
Request free trial period

or ask a question
24/7 support

Goalserve offer 24/7 customer support assistance and guarantee 99% uptime. Our priority is provide best service on the market to our clients.

200+ clients

With more than 200 active sport data feed subscribers worldwide Goalserve offer a wide range of sport data services, including data delivery to any information architecture and platform.

15 years on market

Founded in 2005 Goalserve offer a unique value proposition in sports data marketplace, and we remain leaders amongst our peers with the services and capabilities that we provide.

20+ sports

With 3 independent data centres Goalserve deliver data for more than 20 sports in XML and JSON formats for your website.